Chatsworth CA Real Estate
Upon entering Chatsworth, it is evident that the residents truly care about their community and want to see it flourish. From the meticulously cared for lawns to the tall shady trees arched over the streets, Chatsworth CA is a community of pride. As with some of the other communities in the northwestern part of the San Fernando Valley, Chatsworth has a low-population density and many residents are established and older in age. Homes for sale Chatsworth CA have terrific views, especially of the peaks of the Santa Susana Mountains to the north. Located just south of Chatsworth CA real estate are the communities of Winnetka, Canoga Park, and West Hills. To the west is Simi Hills and unincorporated Los Angeles and Ventura counties. East of Chatsworth are the terrific communities of Porter Ranch and Northridge. Chatsworth CA has come a long way since its beginnings as a small agricultural community. Today, those who purchase homes for sale in Chatsworth CA enjoy beautiful homes and a multitude of amenities.
Homes for Sale Chatsworth CA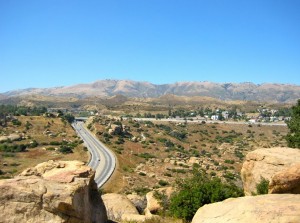 Home to nearly 2,000 businesses, Chatsworth CA real estate is within close proximity to great shops, restaurants, and sources for entertainment. The nearby Northridge Fashion Center is a popular destination, featuring over 1,500,000 square feet of retail space. Perhaps one of the most noticeable traits of Chatsworth is the amount of park land and open space that residents have direct access to. Two of the largest parks include Chatsworth Park North and Chatsworth Park South. Chatsworth Park North boasts more than 20 acres of the scenic Simi Hills and baseball, volleyball, and football facilities, as well as numerous trails that are perfect for jogging or hiking. Chatsworth Park South features over 100 acres adjacent to the Santa Susana Pass State Historical Park.
To view Chatsworth CA real estate, use the map-based property search below, or contact me today.
[spatialmatch_map id=38 width=100% height=650]