Granada Hills CA Real Estate
Granada Hills CA, like many of the other communities in the San Fernando Valley, has a low density of residents who are older in age, yet established and earn a high income. Granada Hills CA real estate is a neighborhood located within the city limits of Los Angeles, and is north of North Hills and Northridge. The community of Granada Hills is west of Mission Hills and Sylmar, and east of Porter Ranch. This relatively ethically diverse area is extraordinarily friendly and inviting. Nearly 3/4 of Granada Hills residents own the home in which they live in. Buyers of houses for sale in Granada Hills CA will instantly feel comfortable living in this tremendous community. Founded in 1926 as simply "Granada", the area began as an agricultural community. Today, the stunning views, encapsulating landscape, and fantastic amenities add strong value to Granada Hills CA real estate.
Homes for Sale in Granada Hills CA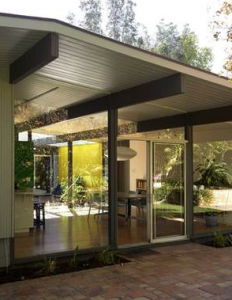 Easily accessible by the Ronald Reagan (SR 118), Granada Hills homes for sale stand out as architecturally unique. Many houses for sale Granada Hills are known to be of the Mid-Century Modern architecturally variety. Featuring large glass windows, significant open space, flat planes, and a seamless integration with nature, Mid-Century Modern homes are stunning. These homes can be found in a variety of locations within Granada Hills, yet one of the most notorious tracts is Balboa Highlands, designed by renowned architect Joseph Eichler. Many of these homes have been featured in commercials, magazines, and television.
Those who purchase Granada Hills CA real estate have direct access to recreational opportunities. Mission Point, otherwise known as "Mission Peak", is the second highest peak of the Santa Susana Mountains. Residents of Granada Hills enjoy hiking or mountain biking in this area, for the peak provides incredible views of the San Fernando Valley. On a clear day, one can even see the Pacific Ocean and Downtown Los Angeles from Mission Peak. In addition, Granada Hills boasts numerous parks, including the second largest park in Los Angeles. To view homes for sale Granada Hills CA, use the map-based property search provided below, or contact me today.
[spatialmatch_map id=27 width=100% height=650]