My Seller's Process for Success!
How I Can Help You Sell Your Home
When selling your home, it's extremely important that your real estate agent and you are both on the same page. As your listing agent, I am working to sell your home 24 hours a day, 7 days a week. Below is a quick explanation of my listing process. For more information on how I can help you sell your home, please contact me for a free consultation.
Contact me today for a FREE Consultation OR Call me directly at 818-489-1960
24/7/365 Marketing: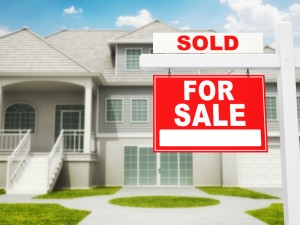 Buyers are able to call me directly, or can call my 24hr hotline for direct information at any time of day
Buyers can find your home on MY website, as well as all other major real estate websites
The information about your home for sale is ALWAYS complete and easy to obtain
Buyers can view online virtual tours. They can explore the home online without ever having to leave the comfort of their home
When You List Your Home With Me, You Also Get The Benefit of My Network Working For You!

When you work with me, you also have Rodeo Realty working for you! Contact me today to schedule a consultation!

When you work with me, you also have all Rodeo Realty agents working for you. This means 1000+ real estate agents are working to help sell your home!

I Keep You Informed!One of the most important aspects in selling Northridge homes to me is keeping YOU informed as the seller. Communication is key in making the process as easy and stress-free as possible. Every time that I show your home, I will follow up with you and provide you feedback from prospective buyers. This will ensure that everyone is up-to-date and will ensure that everyone is on the same page. Want to learn more about the forms and feedback forms I use to keep you informed? Contact me today for a FREE Consultation OR Call me directly at 818-489-1960
Where Can Clients Find Your Home?When you list your home with me, I ensure that your home is visible using every avenue available to me. That is why you'll be able to find a Northridge home or any other houses for sale in the San Fernando Valley:

Online – The majority of home buyers will research homes online before making a purchase. Your home will be found on my website, as well as on Rodeo Realty's website, Trulia, Zillow, Redfin, Oodle, Hotpads, Frontdoor, Yahoo Real Estate, Google Homes, and many more!

On the MLS – This is where AGENTS find their prospective BUYERS homes.

On Smartphones – I work to optimize listings through the use of QR codes providing tech savvy buyer's the ultimate buyer's experience

Choosing Your Listing AgentI Understand that selling your home can be one of the most stressful times in your life, which is why I strongly urge you to do some research before choosing the listing agent for your house. You want a Realtor that has your best interests in mind and understands your needs. With over 30 years of business experience, and selling Nortridge Real Estate, I am devoted to exceeding my client's needs to ensure every transaction goes as smoothly as possible. While other agents may focus on the bottom line, I focus on communication and integrity. Please contact me today to see how I can be of service to you: Call me directly at 818-489-1960 or send me an email.Some Things To Consider When Choosing Your Realtor

Every real estate company will have a different marketing plan

Marketing plans will also vary from agent to agent

Some Things To Consider When Pricing Your Home

The pricing of your home SHOULD NOT vary from company to company. Your home's value is based on condition and current market facts

NO ONE can tell you what the market value of your home is. All we (Realtors) can do is help you price your home given market conditions and the condition of your home. With that said, I am here to help you get THE MOST MONEY for your home as possible
For more information on how I can help you sell your home,
please fill out the form below OR
contact me directly! 818-489-1960 or Click Here to Send Me An Email
HJI Home Value: Request CMA
Imported form by HJI Home Value Plugin.