Click Here to Download the SRES Powerpoint
Do You Have Special Real Estate Needs? An SRES Can Help!
Are you Looking to buy/sell but don't know where to turn? Looking for a dedicated real estate professional? One that will take the time and effort to complete a transaction that meets YOUR standards?
If you set the time aside to meet with me, your concerns will be brought to the forefront and solutions will be met with the knowledge and patience you deserve.
My knowledge and experience in the 50+ market will open up the door for a well-paced, successful real estate transaction.
What is NAR?
NAR stands for the National Association of REALTORS®.
In order for one to be considered a REALTOR®, he/she must be a member of NAR and adhere to the National Association of REALTORS®Code of Ethics.
NAR has different designations within the association, in this instance we will be discussing Seniors Real Estate Specialist®, or SRES®.
Senior Real Estate Specialist®  Designation 
Is a designation awarded by the SRES®Council, to those members who have successfully completed its education program. By earning the SRES®Designation, a REALTOR®has demonstrated the necessary knowledge and expertise to counsel clients age 50+ through major financial and lifestyle transitions involved in relocating, refinancing, or selling the family home. SRES® has received special training, gets regular updates, and is prepared to offer the options and information needed in making life changing decisions.
Why Use SRES?
As we age, we demand specialists in our health needs, so why not in our housing and equity needs as well? An SRES®brings:
A customized approach to your situation, working to fit your living situation in with your overall life plan
Expertise and patience throughout the transaction
An awareness of options and a network of solid, reliable referrals to help you in the process
A variety of choices to reduce out of pocket expenses, gain cash, or create or defer income streams to either stay independent or obtain financial assistance
As an SRES®, My Goals Are…
To help you understand all of the important choices that lay ahead
To completely understand the emotional aspect of making these choices
To provide financial information and other useful resources
To help you make educated decisions about available housing options
To plan the best strategy for finding you the right property
As an SRES® Designee…
Keeps up with the trends and characteristics of the 50+ housing market
Has been trained on different types of housing available
May be able to present new housing options to his/her clients
Can explain universal design and/or point out ways to adapt the home
Understands the federal laws regarding the Housing for Older Persons Act (HOPA)
Can explain the benefits and consequences of a reverse mortgage
Learns how to use pensions, IRAs and 401K accounts when conducting real estate transactions
Realizes the impact of Medicare, Medicaid and Social Security
Can help their clients steer clear of loan schemes and scams.
My Resources
I have a list of ready-to-use resources at my fingertips, each resource category includes Web sites and information about products and services that may assist in 50+ real estate transactions. The categories are:
Finance– Links to Fannie Mae, Freddie Mac, reverse mortgage information websites and Wells Fargo
Government/Associations– Links to AARP, NAHB, SSA and Census Bureau
Health & Aging–  Various websites that keep an SRES® up to date about health issues and concerns for the 50+ buyer
Home Quality– Home Inspector associations and websites, congregate housing info and moving information
Products & Services– A list of websites  with products and services to help in a 50+ home
Let Me Do The Leg Work!
I can do the research!
I have the time!
I have the resources!
I understand your needs!
I 

want 

to help!
If You Are Looking For Someone Who…
Will provide useful resources and information throughout the buying process
Understands the potential financial situations of 50+ buyers
Will be patient and understanding throughout the transaction
Understands HOPA and other federal laws concerning 50+ buyers
Is trained on the housing options and amenities available
Look No Further!
I am your Seniors Real Estate Specialist®!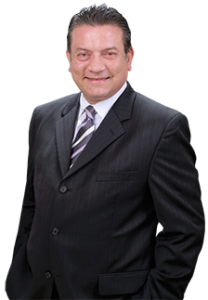 Philip NastasiREALTOR®, SRES®, ABR®Rodeo Realty Inc.

Oops! We could not locate your form.