Woodland Hills, CA Homes for Sale
Featuring a tremendous amount of San Fernando Valley real estate, the community of Woodland Hills is an excellent place to call home. Located in the southwestern portion of the Valley, bordering the Santa Monica Mountains, Woodland Hills CA real estate is surrounded by the other wonderful areas of West Hills, Canoga Park, Calabasas, Topanga, and Tarzana. The community was founded in the early 1920's when Mr. Victor Girard purchased nearly 3,000 acres for development and named the area Girard. A little over 20 years later, in 1945, the city was renamed Woodland Hills.
Today, those who wish to purchase homes for sale in Woodland Hills CA are offered several options. From small condominiums and townhomes, to single-family residences and estates, Woodland Hills CA real estate is sure to please. Home buyers appreciate the community for its nice mix of suburban and urban amenities.
Amenities Surrounding Woodland Hills CA Real Estate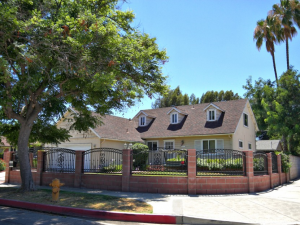 Woodland Hills CA real estate is convenient to the Los Angeles Metropolitan Area, with Highway 101 and Ventura Boulevard running east and west through the city. Within the community itself, residents enjoy a variety of amenities, including a multitude of shopping, dining, and entertainment. Two malls serve the area – Westfield Topanga and Westfield Promenade. The schools in Woodland Hills CA are under the jurisdiction of the Los Angeles Unified School District, primarily within Board District 4.
Recreation surrounding homes for sale in Woodland Hills CA is found in several parks, including Warner Center Park which is especially popular in the Summertime for concerts, movie nights, and holiday events. The Woodland Hills Recreation Center spans 19 acres and features an indoor gymnasium/auditorium and facilities for baseball, basketball, football, soccer, tennis, and more. The historic Woodland Hills Country Club includes 18 holes of golf and is situated south of Ventura Boulevard. To search Woodland Hills CA real estate, use the map-based property search provided below. For more information, contact Philip Nastasi of Rodeo Realty today.