Bell Canyon, CA Homes for Sale
Located in Ventura County, just minutes away from the Los Angeles City limits, Bell Canyon has long been perceived as an exclusive neighborhood boasting extraordinary homes, a close-knit community, and impeccable views. In 1967, Spruce Land Corporation and Boise Cascade joined together by purchasing the land and setting out to develop one of the area's most sought-after communities. In just ten days, nearly all 800 home sites were sold and the residential, unincorporated community has flourished ever since. Today, Bell Canyon CA real estate is as popular as ever. Featuring ultimate seclusion, the homes for sale in Bell Canyon vary in architectural design, ranging from sprawling estates built at the neighborhood's conception, to newer, contemporary masterpieces built in recent years. Homes in Bell Canyon are guard-gated and situated on sizable lots, typically 1/2 acre in size. In total, about 2,050 people live in Bell Canyon CA, which spans about 3.6 square miles in geographic size.
Homes for Sale Bell Canyon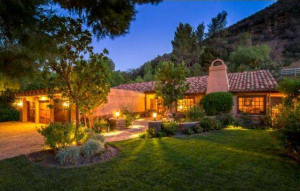 In 1968, The Bell Canyon Equestrian Center was built and began operation. This stunning facility, located in the Bell Canyon community, features four barns and can house up to 120 horses. Meandering through homes for sale Bell Canyon are a series of hiking and riding trails, making the neighborhood especially popular among horse lovers. An active community, those who reside in Bell Canyon are constantly planning special events, including wine tastings, cook-offs, and dinners. There are several clubs and organizations to keep residents engaged and social with one another.
Those who purchase Bell Canyon homes for sale are served by the terrific Las Virgenes Unified School District, with children attending Round Meadow Elementary School, Alice C. Stelle Middle School, and Calabasas High School. To search Bell Canyon CA real estate, use the map-based property search provided below. For more information regarding Bell Canyon, contact Philip Nastasi today.
[spatialmatch_map id=69 width=100% height=650]